07/22/2016 / By newstarget
---
A U.S. Border Patrol agent says that the federal government is "completing the smuggling cycle" by bringing unaccompanied minors into the country "for free."
(Article by www.houston.cbslocal.com)
Speaking with Fox News on Thursday, Border Patrol agent Hector Garza said that the U.S. government's complicity with allowing tens of thousands of unaccompanied illegal immigrant children into the country is finishing the smuggling process for criminal enterprises
bringing the children up from Central America and Mexico.
"Why would anyone want to hire a smuggler when the U.S. government is actually doing it for free?" Garza told Fox. "We apprehend [unaccompanied minors] we process these illegals and then release them to their family members in the U.S…we just completed that smuggling cycle."
Garza said that the U.S. is giving illegal immigrants who are not from Mexico a "free pass" into the country.
He noted that Border Patrol "resources are running dry and morale is at a very low level" due to the strain of the influx of unaccompanied minors and violence stemming from drug cartel violence prevalent along the U.S.-Mexico border.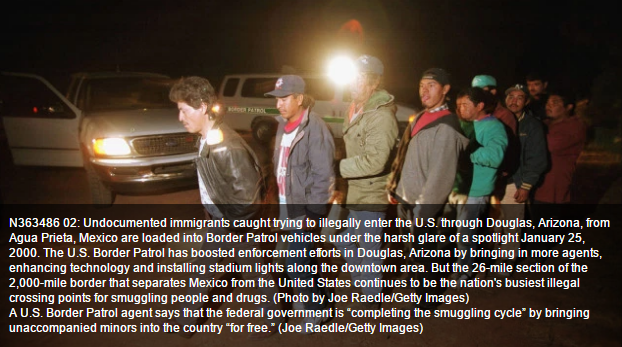 Read more at: www.houston.cbslocal.com
Receive Our Free Email Newsletter
Get independent news alerts on natural cures, food lab tests, cannabis medicine, science, robotics, drones, privacy and more.